BUSINESS & SMART HOME AUTOMATION FOR KATY AND SUGAR LAND
Capitol Technology Group is there for all your smart technology needs.  We offer a variety of full smart home automation and commercial technology services and products in the Katy and Sugar Land, TX area.  Our team ensures that you will receive quality and top-notch automated products and features for any of your spaces.
You might be looking to entertain your family and friends with integrated audio and video, to bring simplicity to your daily life with lighting and shading control, or to keep your business safe and secure with an advanced surveillance system.  Whatever kind of technology you'd like to see in your home or business, we're ready to make the installation happen.
FEATURED TECHNOLOGIES FOR THE KATY AND SUGAR LAND AREA
CUSTOM HOME THEATERS
Who says you have to drive to a commercial theater to enjoy that larger-than-life movie experience? We can create the perfect environment for watching movies in your Houston area home!
We combine a 4K Ultra HD projector, screen, surround sound speakers, home theater seating, and décor to create a fully immersive custom home theater with incredible visuals and audio.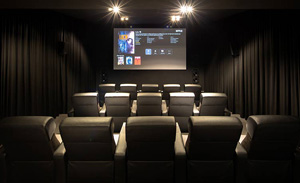 HOME AUTOMATION SYSTEMS
Imagine a home that can anticipate your every need. A home control system with automated smart technology can make even the easiest of tasks that much more convenient.
Have your motorized shades lower at scheduled hours of the day or set your smart thermostat to adjust the temperature according to the weather outside. You won't have to think twice with these automated features handling things for you.
COMMERCIAL AUTOMATION SYSTEMS
The same great technology you have in your home can also be put to work in your Texas business! We can install technology that achieves your business goals - whether that's smart lighting and shading for energy efficiency, a surveillance system for stronger business security, or a robust commercial network to streamline communications. We can also integrate digital displays or a business sound system to entertain customers and achieve the perfect ambiance for the space.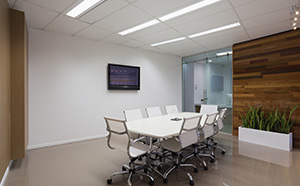 OUTDOOR ENTERTAINMENT
Get ready to enjoy your entire media library outside. With whole home audio and video, you can listen to your favorite tunes out on the patio or watch the big game on your weather-resistant TV screen.
We can recommend the right brands and products for outdoor use, ensuring your system can weather even the most extreme Texas climate. Our services make it easy to utilize your smart technology in every corner of your home – whether outdoors or inside.
Looking for another technology not listed above? We provide full commercial and smart home automation products and services throughout Texas. To learn more about how these technologies can find their place in your home or business, fill out this quick contact form to schedule a no-obligation consultation with our team. Capitol Technology Group would love to hear from you – your dream smart installation is only a call away!