THE LATEST TECHNOLOGY FOR THE CONROE, MAGNOLIA, AND MONTGOMERY AREA
WE'RE YOUR GUIDE TO COMMERCIAL AND SMART HOME AUTOMATION OPTIONS
Whatever smart technology you might need, Capitol Audio Video can make it a reality for you. We specialize in and offer full commercial and smart home automation services in the Conroe, Magnolia, and Montgomery area and can find the right products and features just for you.
No matter what smart tech you might want or need, we can make the installation happen for you in your Texas property.
FEATURED TECHNOLOGIES FOR CONROE, MAGNOLIA, AND MONTGOMERY HOMES
CUSTOM HOME THEATERS
Immerse yourself and your guests in any action film or romantic comedy with a custom home theater. Choose the perfect theme for your space – whether it's a traditional theater style or based off of your favorite movie franchise.
With 4K Ultra HD resolution screens and projectors, surround sound speakers, and comfy seating, you can create the ultimate place to watch media. Make your home the spot to be for the next big movie night and get-together!
RESTAURANT AUDIO / VIDEO
Make your restaurant stand out with audio/video solutions fully integrated into every area of your business. Entertain customers with dynamic video displays or immersive audio coming from hidden speakers. Stick with just a few TVs or do an entire video wall! Small or large, we'll design an A/V system that fits your business environment's needs.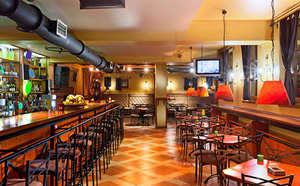 WHOLE HOME ENTERTAINMENT
Enjoying your media doesn't have to be limited to one part of the home! Whole home video means you can bring your films and TV shows with you as you go about your day.
We connect all of the TVs, projectors, and devices like Blu-ray players and cable boxes so that they all work interchangeably from one remote or smart device. If you're in the kitchen, you can watch a show and finish it upstairs or even outside on the patio. You won't miss a single scene or piece of dialogue.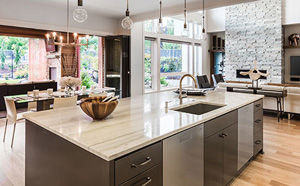 SMART CLIMATE CONTROL
Have complete control over how your home or business feels at all hours of the day! Manage the air conditioning and adjust the heat – automatically or via your smartphone.
You can control your smart thermostat even when you're not there. Cool down your home and have it ready to relax in once you've returned, or set your business to energy-saving mode for the weekend.
Looking for another smart technology that we didn't feature above? We can find the right one for you and your living space – Capitol Audio Video offers smart home automation and business technology services throughout Texas.
Give us a call to let us know what you're searching for in particular, or fill out our quick online contact form.
You can schedule a no-obligation consultation with our team – we'd love to hear from you, and are looking forward to giving you the smart system of your dreams.